WINDOWS

Whether you are remodeling, renovating or repairing your home, Dunbar Roofing & Siding delivers state-of-the-art performance for more sustainable living, reduced maintenance and most importantly, a more comfortable, cost-effective home. Featuring a broad range of styles, purpose, and functions. Dunbar Roofing & Siding offers a variety of window installation and replacement options. The window experts at Dunbar Roofing & Siding will help you choose from a myriad of options to best suit your needs. We pride ourselves in keeping in mind cost effectiveness, waterproofing, energy efficiency, safety, and the overall aesthetics of your home. Homeowners in the Berwyn, PA area know that when it comes to quality products and professional window installations, they can trust Dunbar Roofing & Siding to get the job done right.

Here at Dunbar Roofing & Siding Company, we represent the highest standards of excellence, quality, experience and knowledge. Our team has hundreds of combined years of experience in the home improvement industry. We attend seminars, trade shows and conventions for continuing education and training. We are so proud and confident in the expertise of our installers we provide up to a 20-year DUNBAR WORKMANSHIP WARRANTY to honor their skilled craftsmanship. We do not cut corners.

Pella Window and Door Brochure
When it's Dunbar, it's done right!
To get started, please call us today at 610-644-6450 or click here for an estimate.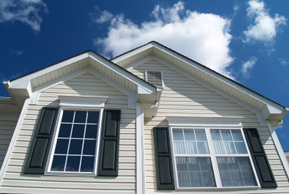 GETTING STARTED
Contact us today to see how Dunbar Roofing and Siding Co. can help you with your contracting needs!
Call us at 610-644-6450 or click below to receive a quote.