Dunbar Roofing & Siding

601 Berwyn Ave
Berwyn, PA 19312-1608
Phone: 610-644-6450
Our office hours are:
Monday – Friday: 9am -2pm
As you probably know, referrals are the backbone of our business. A large extent of our company's success can be attributed to the referrals we have received from our many satisfied customers. In recognition of this, Dunbar Roofing & Siding Co. has developed a referral program as a gesture of our appreciation for passing our name along to people who can use our services.
"How it works"
Please refer someone to us. They call us for an estimate and mention your name. Dunbar Roofing & Siding Co. is contracted to perform the work. After we receive the final payment for the complete re-roofing job, we will happily send you a check in the amount of $100.00.
Rules
You must be a customer of Dunbar Roofing & Siding Co. Sorry, no self- referrals allowed. All referrals are appreciated but, the offer is only valid for complete re-roofing projects only with a minimum value of $5,000.00. Sorry, only one check will be written per job completed and referred. There is NO LIMIT to the number of referrals that you may give, we gladly accept them all. Added bonus, for every third referral that one gives and complies with the rules above, we will send a check for $200.00 instead of our customary $100.00.
Please complete the referral information below: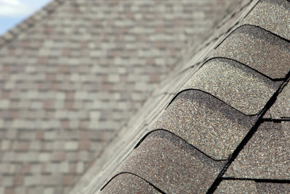 GETTING STARTED
Contact us today to see how Dunbar Roofing and Siding Co. can help you with your contracting needs!
Call us at 610-644-6450 or click below to receive a quote.