Dunbar Roofing & Siding Company has been providing continuous high-quality reroofing and roofing related services since 1980. In that time, we have developed a reputation amoung our customers for honest, dependable service. The team at Dunbar Roofing & Siding Company has hundreds of combined years of experience in the roofing industry. We are a comprehensive resource and contractor for all of your roofing needs including installing beautiful new roofs, leaky roof repairs, relief from storm damage, roof cleaning and roof maintenance.

We do more than just great roofing, as we also install and service windows, doors, siding, skylights, gutters & spouts and money saving ventilation. We attend seminars, trade shows and conventions for continuing education and training. We are so proud and confident in the expertise of our installers we provide up to a 20-year DUNBAR WORKMANSHIP WARRANTY to honor their skilled craftsmanship. We appreciate our relationships with previous customers, but we do not rest on our achievements; we are always looking to the future. We promise to do right by you.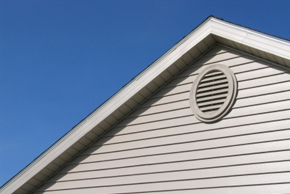 GETTING STARTED
Contact us today to see how Dunbar Roofing and Siding Co. can help you with your contracting needs!
Call us at 610-644-6450 or click below to receive a quote.